Chef Gregory Gourdet shows off skills
During the last few days, the International Boston Seafood Show turned the Boston Convention Center into a fish market. For this year's show, 1,000 seafood companies exhibited every edible fish and crustacean found swimming the sea.
Visitors sampled free oysters, shrimp, smoked salmon, clams, mussels, etc. while attending lectures on important issues in the seafood business. The 7th annual Oyster Shucking Competition pitted New England's most dexterous tiny-knife handlers against one another for a contest of speed and shucking agility.
Chef Gregory Gourdet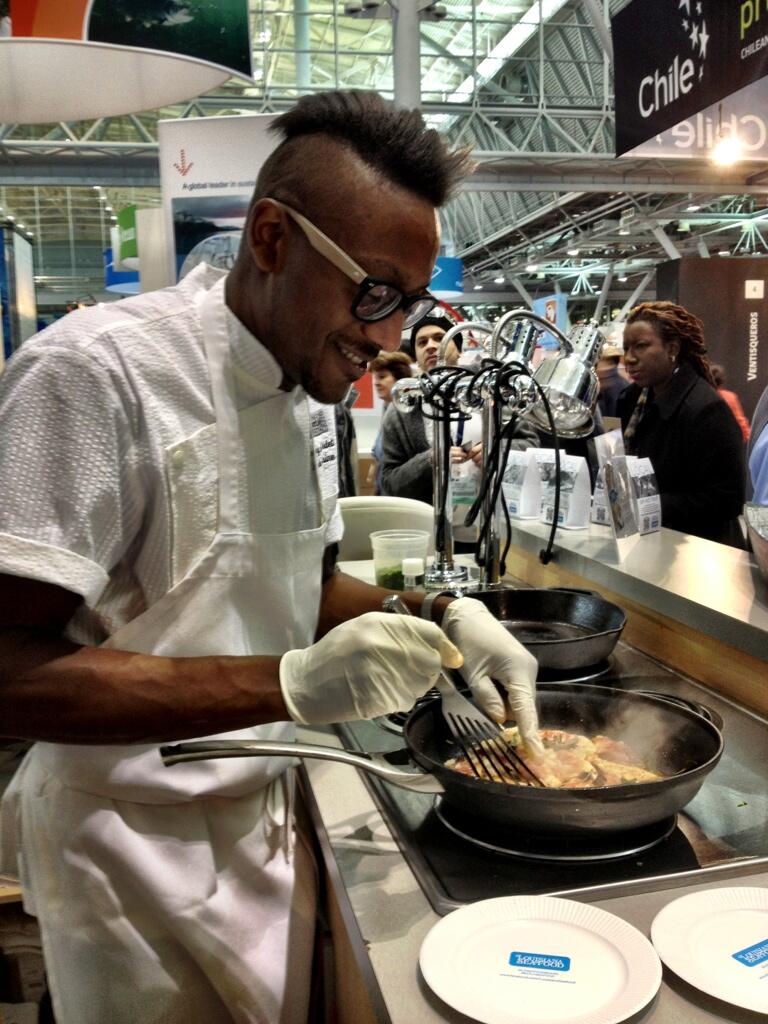 The current champion of the Great American Seafood Cook-Off,Chef Gregory Gourdet of Departure Restaurant in Portland, Ore., was in Boston showcasing his winning skills by cooking up some of his state's first-rate seafood.  Preferring to work with seafood over meat, Chef Gourdet says Oregon's fantastic and abundant seafood resources inspire him to create dishes that feature local and sustainable products. In addition to being a celebrity chef in the making, Gourdet is already a dead ringer for Detroit rapper Danny Brown, although he claims no relation by family or hair stylist.
I will keep smelling like fried fish for a few days after the International Boston Seafood show, but worth it. Keep an eye out for these D.C.-area seafood events:
National Harbor Food and Wine Festival
By: Richard Barry, Food Editor